Alice de Kruijs is a contemporary and fine art photographer based in The Netherlands. Her work frequently touches the subject of identity and diversity and aims to go against the standard ideals and showcase stories through culture and different ethnic backgrounds, her work is a celebration of these differences in culture. As her way of life, she loves to conceptually and symbolically tell stories. Usually by showing a different perspective on personal daily life struggles and stories.
CONTACT for collabs, newsletter & messages | ART PRINTS contact hello@thecampgallery.com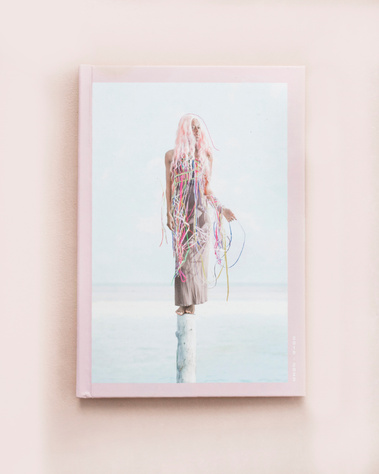 NEW PHOTO BOOK |
RISING WATERS

2019-2022 |

€ 35,-




This book is a visual experience in which more than 60 photos are displayed over 100+ pages.

Click here to purchase the book (limited edition of 250 pieces). The foreword is written by Melanie Prapopoulos, founder of The CAMP Gallery Miami & Westport NY.

There are three series that were made between 2019 and 2022. The high sea level and with it climate change create many problems that threaten many countries and islands. People are losing their homes and places to live while other societies see their entire island slowly submerged under water. Governments and administrators hardly talk about climate change, it is a painful subject for people who already have to pay the consequences.



PREVIOUS NARRATIVE
WATERS OF BANGLADESH
LENSCULTURE

AWARD WINNERS EXHIBITION, NEW YORK

Chelsea Art Scene

According to LensCulture, 'We were completely delighted to welcome hundreds of photographers and photography lovers to our big exhibition in New York City this past week. It was amazing to meet so many of you in person — and to experience the stunning prints and brilliant large-format projections of super-talented photographers from the LensCulture community.

The exhibition featured the work of more than one hundred award-winning photographers who we discovered through the LensCulture award programs. Many people traveled from far away (including Europe, Asia, Central and South America, and Australia) to participate in the reception and party and to meet and network with fellow visionaries.

We were reminded again about how great it is to be able to connect in person, and to share insights and enthusiasm for the medium of photography and this wonderful visual language that we all share'.

— Jim Casper, Laura Sackett, and the whole team at LensCulture