Alice de Kruijs is a contemporary and fine art photographer based in The Netherlands. Her work frequently touches the subject of identity and diversity and aims to go against the standard ideals and showcase stories through culture and different ethnic backgrounds, her work is a celebration of these differences in culture. As her way of life, she loves to conceptually and symbolically tell stories. Usually by showing a different perspective on personal daily life struggles and stories.
CONTACT for collabs, newsletter & messages | ART PRINTS contact hello@thecampgallery.com
SAHARA GIANTS
When in 2000, the palaeontologist Paul Sereno went to look for new dinosaur bones in the Sahara Desert, he did not expect that he would return from there as an archaeologist. Arriving in the northeast of Niger, Sereno and his colleague's day after day sifted through the sand of Tener, one of the most inhospitable deserts in the world, which even the nomadic inhabitants of the Sahara call "desert in the desert".
There were practically no finds. In the evening on the last day of the excavation, the scientists were about to leave, and most of them went to the camp, but Sereno still insisted that his team get to a distant hill, promising their employees that the expedition was on this hill. Sereno fulfilled his promise, but the end of that expedition was the beginning of a great new work: on the way to the hill, scientists found a whole stone age cemetery......
HUNTED WOMEN
'22/'23
During a local summer festival I ended up with my friend in a theater show where two young women created a performance about the historic witch hunt. It started out with humor and some funny lines but it gradually moved to a more serious and even painfull show. The witch persecution we know from the past was slowly moved to the present. Even though the cruel witch persecution is a long time ago, there is a lifestyle in which women and girls today are so often are sexually & mentally abused. Gender equality and freedom is still a painful theme. The reality is that women need to live in this society where men are still dominant. The female empowerment movements came from a long way, equality, dignity and mutual respect is key to a better life for women and girls around the globe.
BBA PHOTOGRAPHY PRIZE 2022

On the 3rd of November the opening of the BBA Photography prize 2022 took plave in Kuhlhaus Berlin.
The day after, on the 4th the inviews and artist talk's took place. The exhibition takes place untill November 13.
BERLIN PHOTO WEEK
2022
I'm thrilled my work is part of the 10 winners from the BBA Gallery Photography Prize 2022! From September 2nd till September 4th my winning image is displayed during Berlin Photo Week in Arene Berlin! The images are printed in an unique way by printing them directly on the wall (WallPen)
Berlin Photo Week choose works from the BBA Photography Prize submissions to take part in BPW. My choosen image belongs to my latest serie Sahara Giants.

In order to mark the seventy-fifth anniversary of Magnum Photos, the world-famous photo agency is partnering with Berlin Photo Week (BPW). Berlin Photo Week includes numerous exhibitions, conferences, workshops, book signings, talks, and many other events.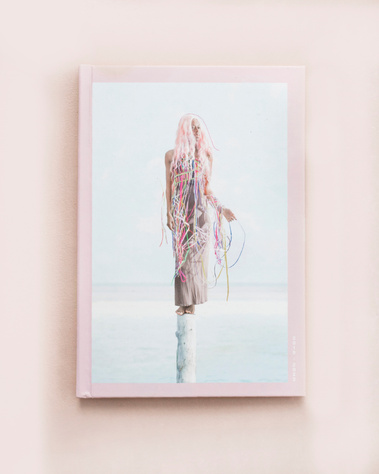 NEW PHOTO BOOK |
RISING WATERS

2019-2022 |

€ 35,-




This book is a visual experience in which more than 60 photos are displayed over 100+ pages.

Click here to purchase the book (limited edition of 250 pieces). The foreword is written by Melanie Prapopoulos, founder of The CAMP Gallery Miami & Westport NY.

There are three series that were made between 2019 and 2022. The high sea level and with it climate change create many problems that threaten many countries and islands. People are losing their homes and places to live while other societies see their entire island slowly submerged under water. Governments and administrators hardly talk about climate change, it is a painful subject for people who already have to pay the consequences.



LENSCULTURE

AWARD WINNERS EXHIBITION, NEW YORK

Chelsea Art Scene

According to LensCulture, 'We were completely delighted to welcome hundreds of photographers and photography lovers to our big exhibition in New York City this past week. It was amazing to meet so many of you in person — and to experience the stunning prints and brilliant large-format projections of super-talented photographers from the LensCulture community.

The exhibition featured the work of more than one hundred award-winning photographers who we discovered through the LensCulture award programs. Many people traveled from far away (including Europe, Asia, Central and South America, and Australia) to participate in the reception and party and to meet and network with fellow visionaries.

We were reminded again about how great it is to be able to connect in person, and to share insights and enthusiasm for the medium of photography and this wonderful visual language that we all share'.

— Jim Casper, Laura Sackett, and the whole team at LensCulture